The Hanging Kit we offer is ideal for shop owners and for those who want to hang their signs in a window.
The kit includes:
x6 Screws
x6 Wall Plugs
x2 Mounting Brackets
x2 Hanging Wire
Please follow the steps below.
Find the perfect spot for your sign.
Measure the distance between the two pre-drilled holes on your sign, divide this measurement by two and make a note of it. This is called your Sign Centre Point.
For example; If the distance between the two pre-drilled holes is 50cm, you would do 50÷2=25cm.
Find the Centre Point on the ceiling by taking the total length of the ceiling and dividing it by two. Then mark the Centre point with a pencil. This is called your Ceiling Centre Point
Refer back to your Sign Centre Point measurement then measure and mark this distance on either side of the ceiling centre point.
Using the two marks you just made, take your mounting plates to line up one screw hole to the marks (as shown in the illustration below)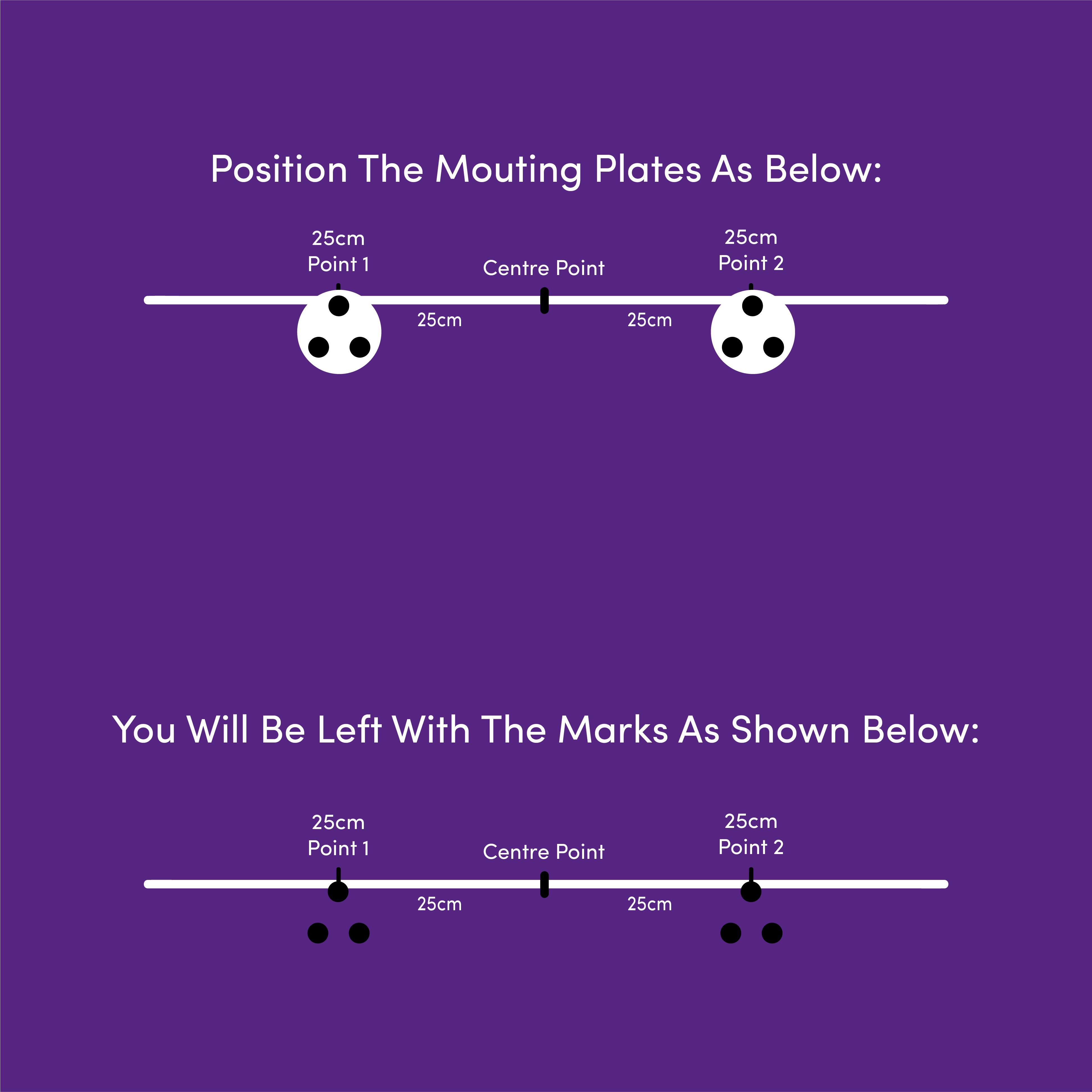 Note; Position the Mounting Plate with one screw on your mark and the other two Screw Holes facing away from the wall/window that you are hanging your sign in.
Mark out the rest of the holes.
Drill the appropriately sized holes for the wall plugs.
Insert the wall plugs into the holes.
Screw the Mounting Plates into the wall plugs.
Once the Mounting Plates are fixed in position. Now run the